Recomemded Candidates by interview for Admission:

Following cadidates are Requested to Submit Medical Fitness Certificate till Wednesday, 25 January 2023.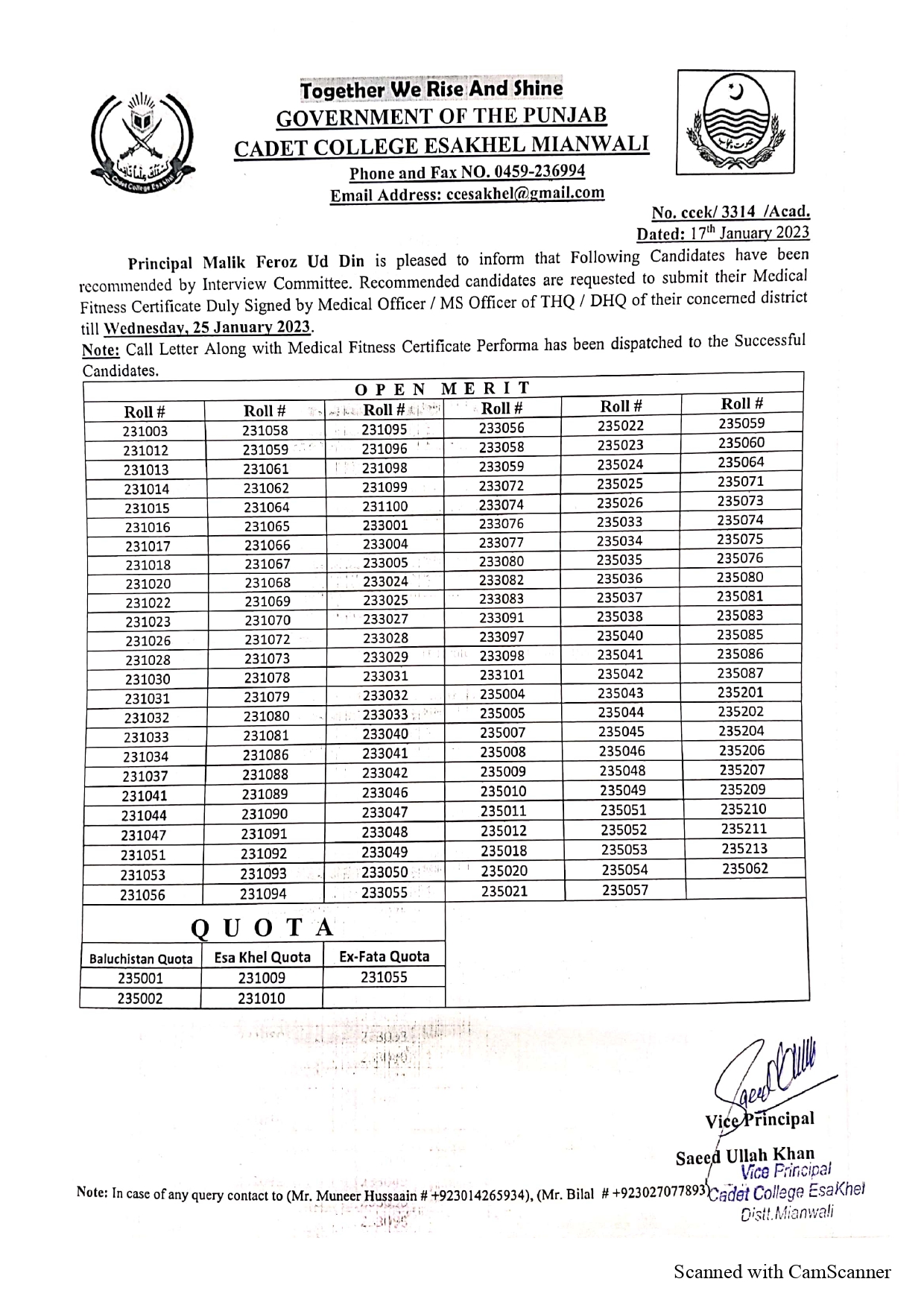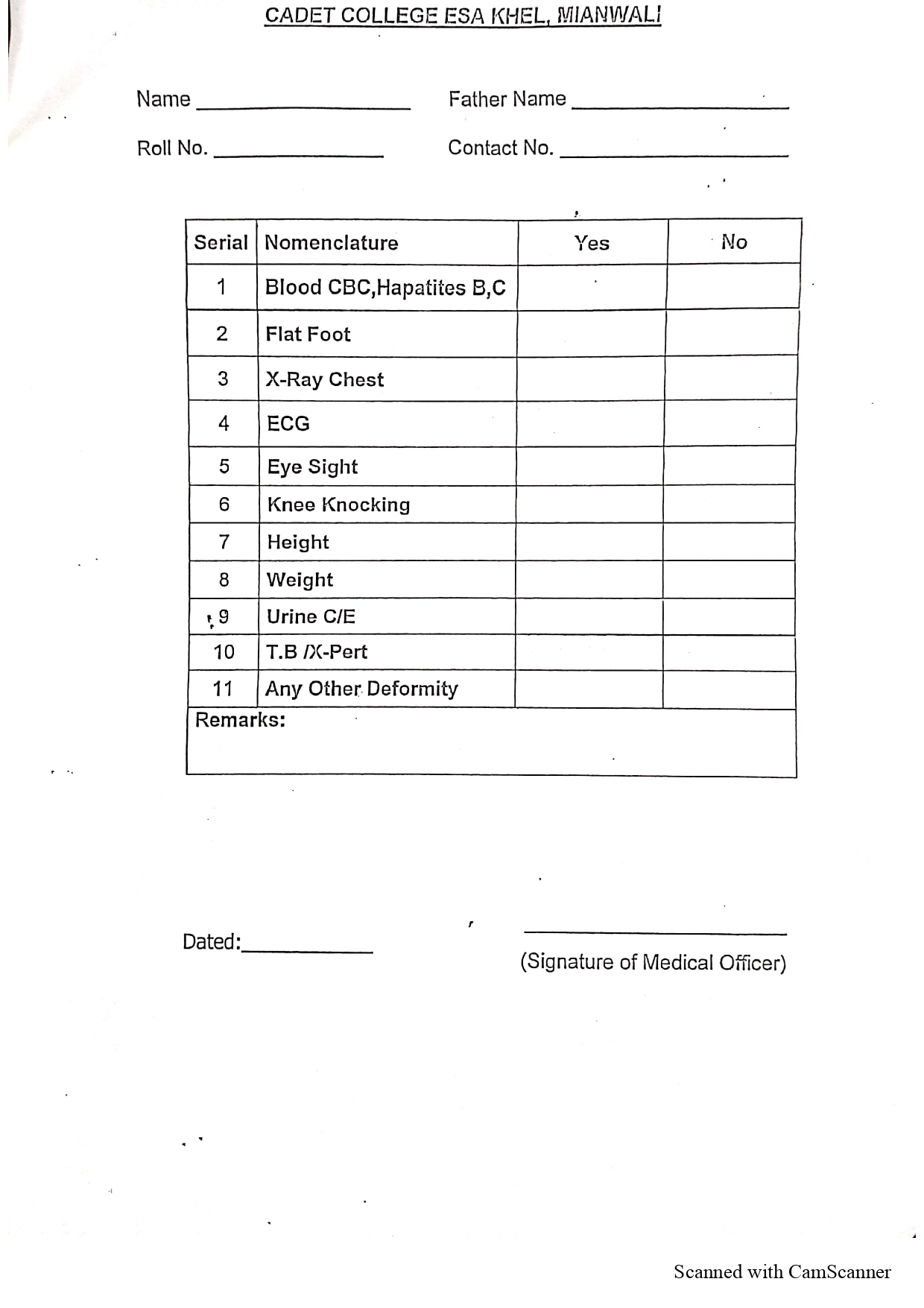 8th class (7th Entry) Admission Test Result has been announced.
Cadet College Esa Khel Is one of the Best Institution of Pakistan which Provide quality education to all segment society on merit competition.

♦ For any query please contact the College Administration.
♦ Contact # 0459-236994, 03027048287, 03047766382.