Cadet College Esa Khel is situated near Kala Bagh, District Mianwali on the Slide of mountain covered with Trees. The College presents a magnificent view. Placed on a hill-slide, the institution is made up of series of buildings. These comprise the residential blocks, double and single storey Academic Block, Hobby Sections, Laboratories, Administration Block, Library, Medical Center and Game Fields. The other buildings consist of Mosque, Auditoritums, The Cadet's Mess and a Gymnasium (Gymnasium and Mosque are Under Construction). Surrounded by pleasant environment, bracing climate and forest, Cadet College Esa Khel Mianwali Welcomes the young and future custordians of the Pakistan. The College serves with the immense pride as a nursery for the future leaders of the Pakistan.
MOTTO:
"Together we Rise and Shine."
MISSION:
"Groom Young Cadets so as to make them leaders of tomorrow."
VISION:
"Create environment conducive to personality development."
VALUES:
"Humility, Sincerity, Honesty and Dignity."
OBJECTIVES:
"To develop a balanced personality with adequate Physical, Intellectual, Moral and Ethical values."
CCEKIANS HONOUR CODE:
"We the Pre- Cadets of Cadet College Esa Khel, shall never lie, cheat or steal, nor shall we tolerate any one among use, who does so".

MESSAGE OF COLLEGE PREFECT: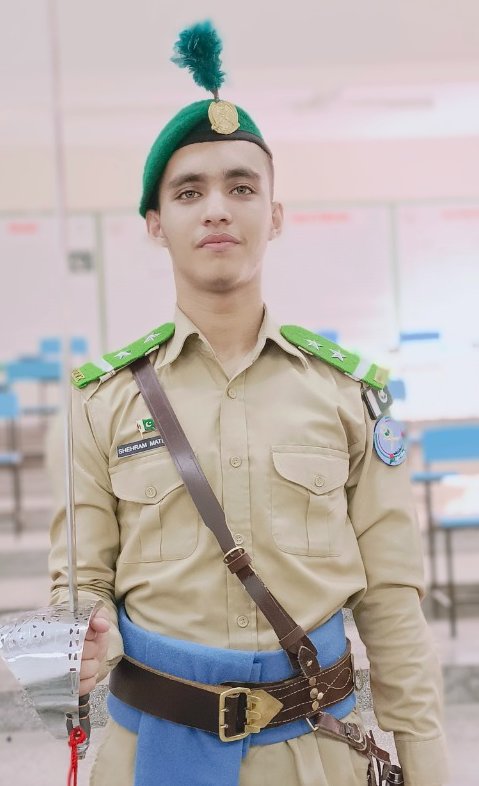 "Cadet College Esa Khel Mianwali is a prestigious, outrageous and spectacular institution located in the concentric District of Mianwali. College keeps a demographic synopsis and revitalizing scenario. Its the only Military or forces based institution in Mianwali. It has proved itself a torrent of morality. Hectic efforts have been made by the management for uplifting of the institution. It is the spring of cold and transparent water in a hot deserted place which is removing the thirst of education and training of Mianwalians. Its exhausts education as the flower exhales fragrance. It holds innovative, dynamic and agile administration. It ratifies all the domestic futilities of Cadets and makes them able to become responsible citizens. Now a days, the rivalry in the field of education has accelerated. To face such challenges, you may join or you may admit your wards in CCEK for the better future of this Nation.With the passage of time, the institution is growing up very rapidly. It follows the routine includes studies, games, indoor activities, interesting co and extra curricular activities and a host of assignments aimed at personality grooming. It is an upcoming institution but it will become a top military institution with the short span of time." (In Sha Allah)
CADET SHEHRAM MATEEN KHAN GC 570